Strength
Steel has the highest strength-to-weight ratio of any residential building material. This gives you the ability to use less material, and a lot of flexability in the design of your home.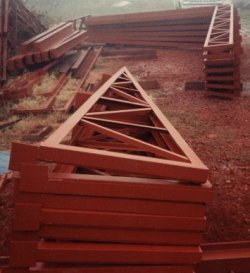 Safety
The properties of steel make it the safest building material around. Steel will not burn in a fire, or crumble in an earthquake. If your steel framed home should get struck by lightning the electrical current will pass straight into the ground. Steel does not have the chemicals found in wood that pollute indor air.

Termites
If you or any of your friends have ever battled termites, you will really be able to appreciate that steel hurts those bugs jaws. You won't have to worry about the pesky termite.

Quality
Frego steel framed homes use only the finest quality materials. Our steel will not crack, shrink, splinter, creep, split, warp, swell, or rot. All the joints in a steel framed home are true and flush.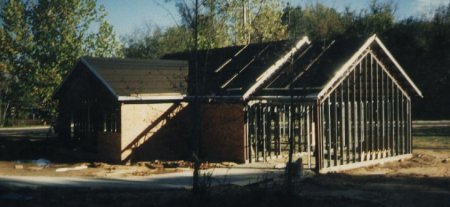 Savings
The first thing you may notice saving when you build a steel framed home is money. The cost of lumber for a conventional, or wood framed home is constantly rising, but the cost of steel has remained the same and some years actually decreases. Many people have used this to their advantage by refinancing their home for much more than the cost of building it.
The way a steel framed home is constructed allows it to be very energy efficient. There is extra space for extra insulation, and since the joints are all true and flush there are less places for outside air to leak in.
Steel is the most recycled material world wide. When you frame a 2000 square foot home with steel you save 40 to 60 mature trees in a forest, and space for about 6 cars in a landfill.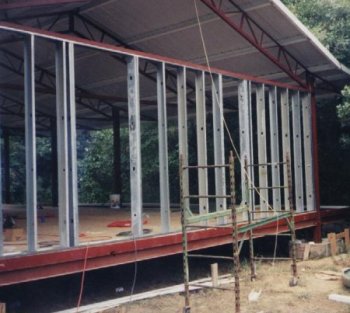 Design
The strength of steel allows a greater range of options when designing your home. None of the interior walls in a Frego steel framed home are load bearing. This gives you the opportunity to have big open spaces in your home.